Cliquez ici pour la version française.
SIMON ROYER | Louis
After graduating from high school, Simon enrolled at the Sorbonne Nouvelle where he specialised in theatre studies.

Having spent two years at the Reims Conservatory studying dramatic arts, he continues to study theatre at the conservatory of the 8th district in Paris.

Le Neveu is his first role as the lead character.
MARIE-STÉPHANE CATTANEO | Céline
Marie-Séphane has appeared in dozens of short films, both in France and abroad. In 2015, she received an award for "Best Actress in a Leading Role" at the Universe Multicultural Film Festival for her performance as Simone de Beauvoir in the short film "Tête-à-Tête" directed by Lisa Reznik.

She has also appeared in leading roles in theater plays such as Jacques Audiberti's "Le Mal Court", directed by B. Gerbier as well Guy de Maupassant's "La Paix du Ménage", directed by Laurent Le Doyen. She has worked twice with director Gaspard Legendre, on Philip Ridley's "Fairy Tale Heart" as well as Julie Bodart's "Trois Putes". In 2016, she was selected to work with Willem Dafoe in a workshop given at the Venise Theatre Biennale.

As a screenwriter, she has co-written several screenplays with Torfinn Iversen including "Return", "Unspoken" and "Just Like Kids". Her last short film "Ojalá" was one of the finalists at the Mobile Film Festival and won the Audience Award at the European Festival Liberté, je te filme.
LAURENT LE DOYEN | Uncle Jules
After studying for two years at the Tania Balachova school under Vera Gregh, Laurent joined l'Ecole des Amandiers de Nanterre under the management of Pierre Roman and Patrice Chereau.
Laurent's breakthrough came when he played the main role in the 1987 TV series "Le Gerfaut". Since then, he has been shifting regularly between Television, Cinema, and Theater.

He appeared in the films "The Lady and the Duke" and "Triple Agent", both directed by Eric Rohmer. He also appeared in "Mystification ou L'histoire des portraits", directed by Sadrine Rinaldi.
His theater career includes roles in production of plays by Shakespeare, Maupassant, Guitry, Dumas, Rostand. He has also acted in plays by contemporary writers such as Armel Veilhan, Luigi Lunari and Christophe Guillon. Laurent has also directed theater plays by Tchekov, Labiche, Feydeau, Goldoni, Shakespeare and, more recently, Durringer, Marivaux, and Maupassant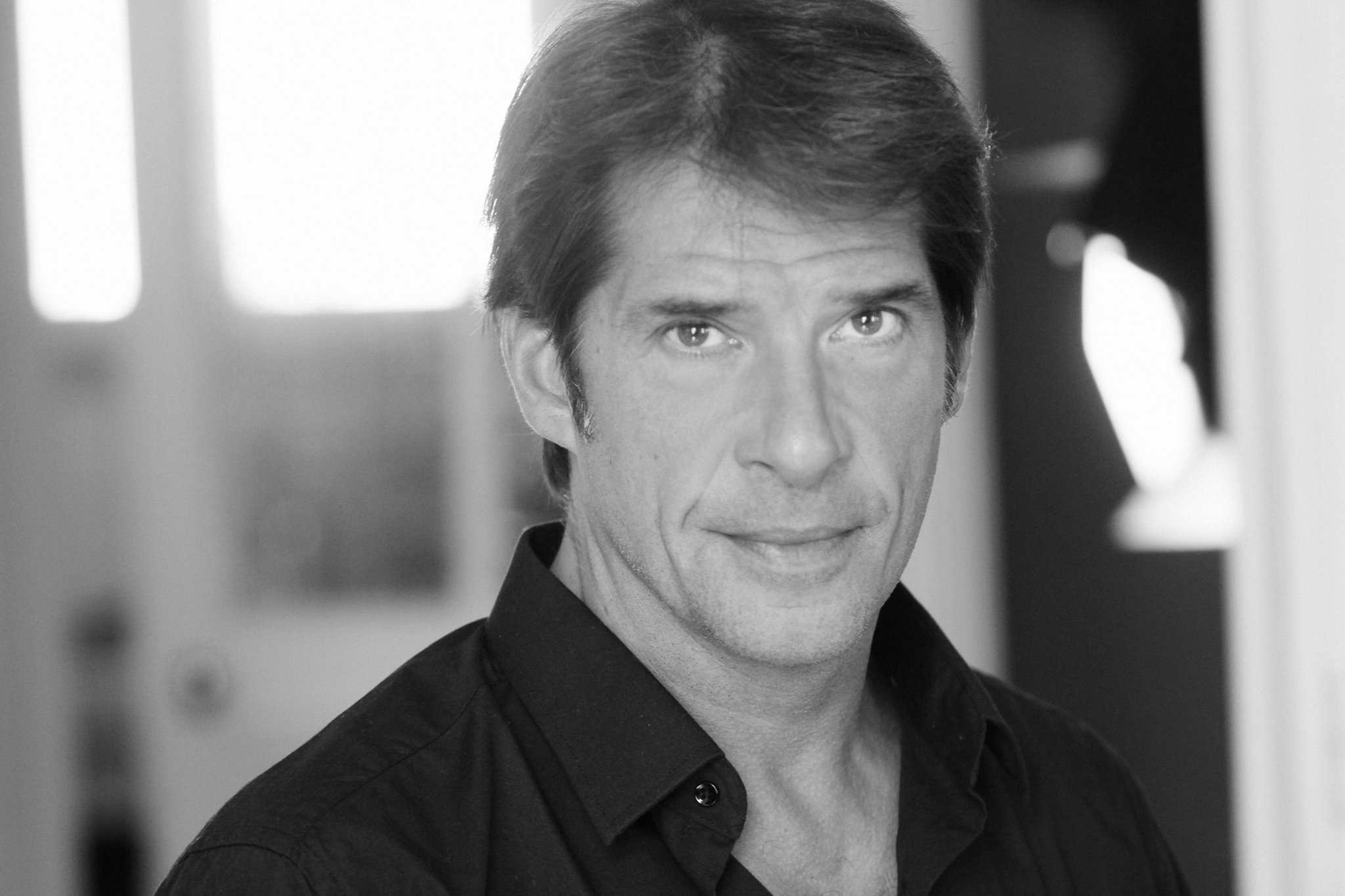 NICKY NAUDÉ | Roland
Nicky Naudé was born in Montreal to Franco-Italian parents. When Nicky was a teenager, the family moved back to France where Nicky became involved in sports, training in Full Contact - American kick-boxing and Kung Fu. He became a French and European junior champion. A career as a fashion model followed, with Nicky relocating to New York, London, Tokyo, Barcelona and Amsterdam.

As an actor, Nicky participated in several highly successful films such as "The Bourne Identity", innovating a whole new style of hand-to-hand combat in action movies, as well as "The Brotherhood of the Wolf", "The Crimson Rivers", "Hitman" and "The Adventures of Arsène Lupin".